Current Blogs
On Thursday, September 29, 2016 Allan Jaggard gave a well-received, extremely interesting talk on the subject of 'Mediumship and Channeling' to 11 people, who came out to the Toronto Centre even though it was a very rainy and windy Fall evening. 
On Sunday, August 21st, 2016, the Rt. Rev. Brian Keneipp gave a wonderful workshop at The Toronto Centre on 'The Sacred Practice of the Presence' attended by 25 students.
Only 10 of them were Members, and 7 or 8 were totally new to...Read More »
---
We were extremely fortunate to have Rev. Paul Nugent, one of the International Directors from the Los Angeles Headquarters, at The Toronto Group Centre on Sunday, June 5, 2016, to not only lead the Divine Service, but also to give a brilliant lecture in the...Read More »
---
On Sunday, May 29, 2016, Allan Jaggard of the Toronto Group gave a fascinating lecture to 9 interested people entitled 'Other Realms! Other Dimensions!' at EARTHWORKS located in Brampton, ON. Allan was knowledgeable and charismatic and spent the first half of the talk explaining the...Read More »
---
Older Entries »
More Blogs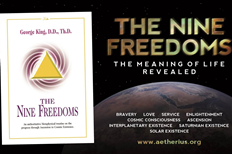 THE MEANING OF LIFE REVEALED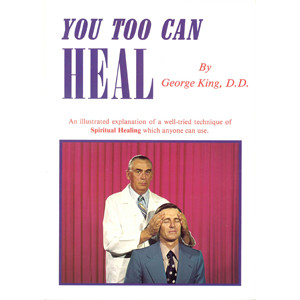 Based on the unique technique developed by Dr. George King

Learn why

healing is an innate ability within all of us and not just a gift granted to a few

Practice Healing

on others in a workshop environment to gain the experience you need going forward!
Important Dates
Primary Initiation of Earth
July 8th
Spiritual Push Dates
1st Hour 8pm April 18th
-Through to-
Last Hour 7pm May 23rd
———————-
1st Hour 8pm July 5th
-Through to-
Last Hour 7pm Aug 5th
———————-
1st Hour 8pm Sept 3rd
-Through to-
Last Hour 7pm Oct 9th
———————-
1st Hour 7pm Nov 4th
-Through to-
Last Hour 6pm Dec 10th
———————-
Comments
 "Mr. Jaggard is an awesome speaker!  He begins with the universals – the bigger picture of things- then goes into the particular, which is the topic at hand.  This is to let us see how the small part is related to the whole.  A fresh way to learn, in the midst of all the crazy compartmentalization that is happening in our society.  This is truly an esoteric approach (deductive):  the way our great philosophers in the ancient Greek mystery schools transmitted knowledge.  Thanks to the Aetherius Society and Mr. Jaggard."
"A beautiful 5-star experience–thanks very much Allan for this wonderful & informative evening!"
"Very good!!"
"It was fantastic & fascinating. I wanted more."